With double the space, Easton's new police station has firing range, classroom space and more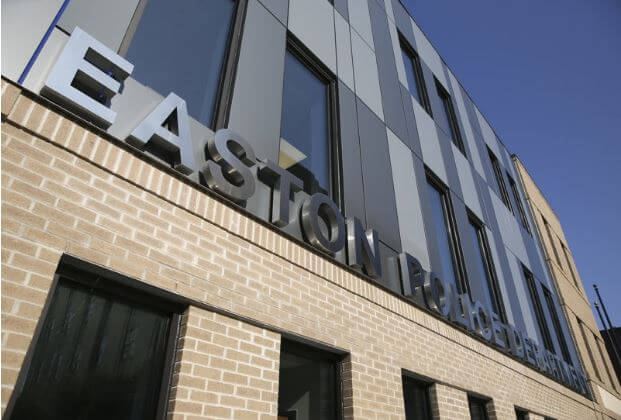 Easton is expected to take ownership this week of a new police station that will more than double the size of the city's current facility and offer amenities such as a tactical firing range, classroom space, a gym that could be used for combat training and spacious offices spread over three floors.
The $7.9 million station, which connects to a portion of the former Express-Times building on North Fourth Street, was developed by Lou Pektor's Ashley Development of Bethlehem and built by Longview Construction of Reading.
City officials plan to do a final walk through Friday at which point the city will take possession.
Police are expected to move out of their cramped Pine Street building and into their new facility by mid-October. An open house for the public will take place shortly after, Mayor Sal Panto Jr. said.
Panto and Easton Police Chief Carl Scalzo showed off the new station during a tour Thursday.
"We are thrilled," said Scalzo.
Before construction began last August, Scalzo said he spent about a year-and-a-half having discussions with his officers about what they wanted in a new facility and then designing the space.
The 28,000-square-foot building features a firing range in the basement, records and the traffic division on the first floor, a street-level second floor dedicated to the department's patrol division and the criminal and vice units on the third floor. There also is a 54-space parking lot.