Charter school opens in Easton, new police station to follow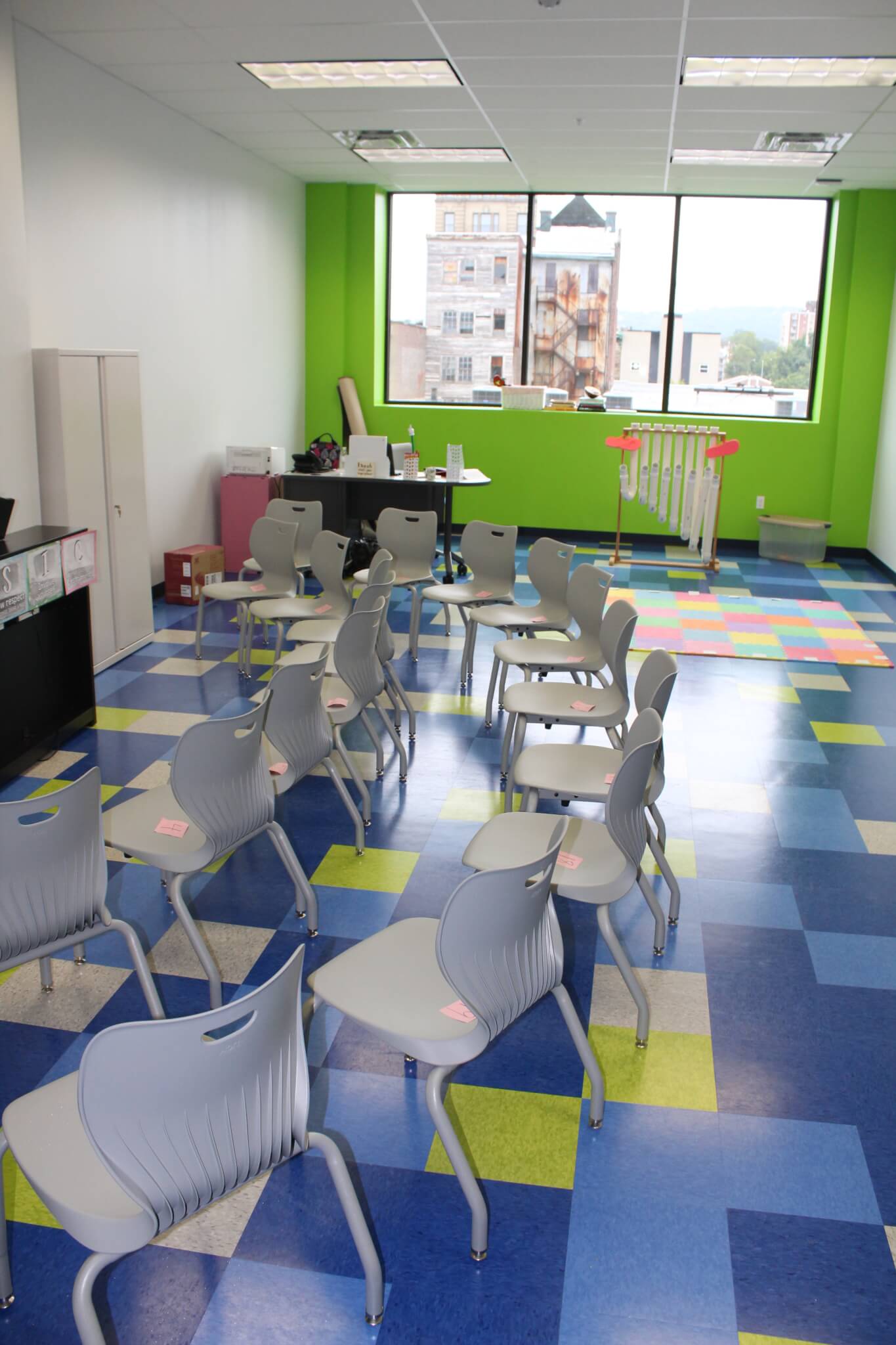 While work is finished on Easton's new charter school, which opened Monday, crews are still working on completing the adjacent new headquarters for the Easton Police Department.
Both the school and the police station occupy the former Express-Times building on North Fourth Street.
With its bright green and blue interior and colorful hallways, the Easton Arts Academy Elementary Charter School spans about 40,000 square feet and covers four floors.
The school can accommodate up to 420 children in grades kindergarten through fourth grade and has 350 enrollees, said Joanna Hughes, CEO. The school is expected to have fifth-grade students next year.
As Hughes led a tour through the building, she noted the various classrooms, dance and gymnastics studios, office and conference rooms and other features, including a cafeteria.
The curriculum is heavily focused on the arts and incorporated throughout the child's learning experience.
Allied Building Corp. of Bethlehem completed the construction for the project, which was developed by Ashley Development of Bethlehem.
The charter school has about 50 employees, Hughes said, and cost $6 million to build.
Next door, the city's new police station, also developed by Ashley Development, is nearing completion.